At Gateway Kitchen & Bath Centre, our success is due not only to our superior products and service but also to the sincere personal interest we take in each and every customer. Our designers make it a priority to offer you the best in interior planning and customer care while our Lifetime Warranty on our custom cabinetry reflects our ongoing commitment to quality.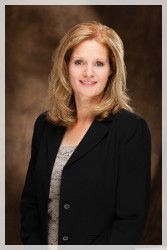 Jane Preston
In 1993, Jane Preston received her certificate in Carpentry and Woodworking and began her career as a cabinetmaker. Soon after, she made the transition to Kitchen Designer and Project Manager. She has now been with Gateway since 2000, winning an award in the 2010 Canadian NKBA Design Competition.
Jane's favourite thing about working at Gateway is creating theme designs such as Contemporary, French Country or Log Cabin and challenging the custom woodworking capabilities of the Gateway shop. The talented team of cabinetmakers never cease to amaze her with their workmanship. They allow Jane and the rest of the designers to work with their clients and be very creative with their designs.
When not at Gateway, you will find Jane spending time with her family at the cabin or on the soccer field.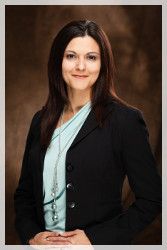 Bela Sousa
Bela came to us back in 2003 with an Architectural Design Diploma from Red River and years of applied experience working at various millwork companies with CAD and Shop Drawing experience, but mostly dealing with commercial projects.
Bela's passion was and still is in residential design and project management. Her biggest strength is definitely the relationship she builds with her customers. She takes on every project as if it is her own, but realizing the importance of listening to her customers and achieving their wants and needs.
With the dedication to Gateway and respect for customers and co-workers alike, Bela has proven to be an asset to our company.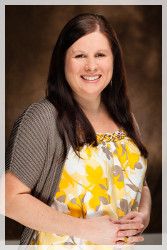 Lori Kasdorf
Lori joined the design team at Gateway Kitchen & Bath Centre in 2009. She has a diploma in Home Decorating from Red River College and has worked on various residential design and decorating projects since 2001.
Lori appreciates both the aesthetics and function of design. She believes that each room in a home should be beautiful but also practical at the same time.
Lori has done extensive renovations to her own home and can relate to clients as she manages their renovation projects.
Lori enjoys collaborating and building relationships with her clients. She carefully listens to, and respects, their needs and wants to achieve a desired outcome. Her ultimate goal with every project is the satisfaction of her clients.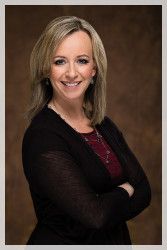 Andrea Loewen
Andrea has always had a natural talent for design. She grew up in the high end custom cabinet industry, working 20+ years in the family business building, finishing & installing many award winning kitchens. She learned at a young age that attention to detail is an integral part of every design.
Paying attention to her customers' desires has given Andrea the ability to interpret their needs. "I believe every client knows what they want; It's my job to visualize it for them. I have the experience and knowledge to provide them with designs that allow for function and beauty while keeping within budget."
Andrea believes kitchens are the family hub of the home. It's where we not only cook, it's where we entertain, connect & work. Bathrooms are where we begin and end our day, to relax and seek sanctuary. "These spaces deserve specialized expertise and attention to detail."
Throughout Andrea's journey of design experience, you will find an emphasis on creativity in combining contemporary with traditional, old with new, and custom pieces to create exciting spaces. Please come and meet with Andrea, and allow her to help you navigate through designing your dream space.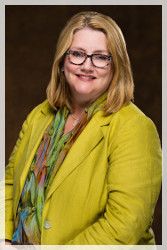 Susan Bozyk-Purcell
Susan always had a deep interest in design, and pursued her passion graduating from the University of Manitoba with a Bachelor of Interior Design. For over 30 years, Susan has specialized in residential and commercial interior design. "I have always had an ability to connect with my clients, resulting in functional, aesthetically pleasing spaces that reflect their personality and budget."
Susan's attention to detail and her drive to achieve the best solutions for her clients has brought her to join the team at Gateway Kitchen and Bath in the spring of 2017.
Family and friends are important to Susan, who always looks forward to reconnecting with her rural roots. With Susan's love of baking, cooking, and entertaining, she has a firm understanding of how a kitchen should function. Whether it is contemporary, traditional or something in between - Susan can help create the kitchen you want.
Organization and efficiency in a kitchen or bathroom is essential for the busy life of today. Susan's experience can smoothly guide you through the process of your next home renovation project from concept to completion.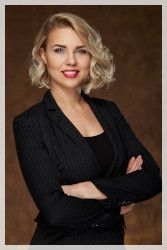 Eve Zolotareva
Eve has studied residential design as well as 3D rendering. Her additional areas of expertise are furniture, room layout, colour theory, project management and window coverings. She gets her inspiration from nature, colours, art, fabrics, textures, and cultures.
The foundations of Eve's design projects are based on her clients' vision, origins, personal stories and heirlooms. She strives to give her customers the "it feels like home" experience.
"I believe renovation projects can be overwhelming. Hiring a professional can help make the process smoother." There are a lot of details to think of, from setting up a healthy budget to sourcing products, communicating with trades and managing all of that in between. Also, the design aspect of the project has to not only look great and reflect the personality of the client, but it also must be functional and well-thought-out, considering individual needs, preferences and budget. At Gateway Kitchen and Bath, I can offer my clients a complete start to finish solution.
In her spare time Eve enjoys making jewelry out of gemstones, painting and going on motorcycle rides in warm summer weekends.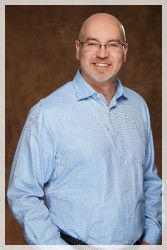 Paul Peters
Being native to Winnipeg, I have always found inspiration from both classical and modern design while wandering through her many districts and parks. The city provided an art gallery experience for viewing historic and modern architecture and landscape design. This exposure developed into a love for creating beauty through gardening, landscaping and creating aesthetic and function in my spaces and surroundings.
After pursuing an engineering degree, I applied my creativity to engineering projects for a variety of industries and developed skills in project management. I excelled at space optimization and improving function and aesthetics in my projects.
As a past time, I would refine my spaces through renovation and landscaping while also providing design services for people planning home build or renovation projects. "I draw satisfaction from helping people view their space differently, in order to create spaces that inspire, while resonating with a person's style preferences and function requirements."
Navigating the range of design and product choices today is often challenging and I enjoy assisting people in planning and executing their projects to a satisfying completion.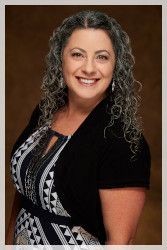 Theresa Guderian
Theresa has always been passionate about interior design and decorating, exhibiting a natural talent for it in her own home projects for many years before pursuing it as a career. She excelled while completing the Residential Decorating Certificate at Red River College in 2014. She then gained experience in design, sales, customer service and management in the stone surfacing industry and as a freelance designer.
Theresa is very relational and has a knack for understanding people. This allows her to help clients create the spaces they are dreaming of, but maybe couldn't quite put together on their own. Theresa loves walking beside clients from the first design presentation to the completion of the project, providing attentive and personalized customer service at every step of the process.
Theresa joined Gateway because she wanted to be part of a trustworthy company that's able to offer a "one stop shop" experience, with a great team of talented people working together to serve their clients. Contact Theresa today to get started on your next home improvement project!