Partners
From cabinet hardware to counter tops, from plumbing fixtures to tiles - it takes a collaborative effort to make your renovation shine.
Semi-Custom Cabinetry

Superior Cabinets has a long-held and well-earned reputation for its fine quality products, outstanding service and dedicated employees. Established in 1980, the organization has since its inception placed a high value on superior products, quality customer service and employee satisfaction.

Life's too short for an old kitchen. Cabinetry from Urban Effects shapes your home beautifully, with the power to make it casual or formal, rustic or sleek, blissfully cool or as warm as a welcome. Talk with a kitchen designer today, and you'll soon see how Urban Effects can make a magical transformation in your home.
Associations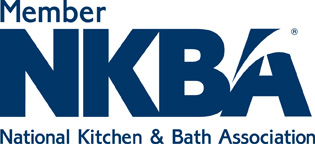 The National Kitchen & Bath Association (NKBA) is a non-profit trade association that promotes the professionalism of the kitchen and bath industry. Established in 1963 as a network of kitchen dealers, it has grown into the premier association of distributors, retailers, remodelers, manufacturers, fabricators, installers, designers, and other professionals. The NKBA's certification program emphasizes continuing education and career development and includes designers and professionals in all segments of the kitchen and bath industry. The NKBA has become a valuable resource for both professionals and consumers.
Professional Photography

Cory Aronec is a Winnipeg-based photographer specializing in interiors, architecture, commercial, and executive portraits. His main objective is to ensure that the quality of his images reflect the standards and values of his client's organizations and in turn, contribute to their success by providing breathtaking images for their marketing material, websites, magazines, billboards, public relations materials, editorial content or corporate communications.

Macklin Business Photography is an independent, Winnipeg based photographer, certified as a Google Trusted Photographer to take panorama photos of businesses for their Google Plus Local page. Working in the tech industry for 20 years, I am often called to be on Radio and TV to discuss technology trends.
All logos are © of their respective owners. No endorsement is intended or made of any hypertext link, product, service, or information either by its inclusion or exclusion from this page or site. No representation or guarantee can be made as to the correctness or suitability of that information or any linked information presented, referenced, or implied. All critical information should be independently verified.