We are grateful for every customer and employee involved in the history of Gateway Kitchen & Bath since its inception in 1983. Each one has contributed to the growth and success of the company. We take pride in providing the public with the industry's top quality products and services at affordable prices, and to make planning and building or renovating with us a totally satisfying and exciting experience from start to finish. Of equal importance to us is the value of providing an exceptional workplace where our employees can achieve their potential, and enjoy a rewarding and supportive work environment.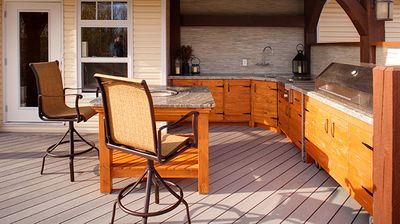 Our focus remains the same: assisting our customers in turning their dreams into reality with a deep commitment to providing excellence in workmanship, value, and after-sales service. Every Gateway product comes with a LIFETIME WARRANTY, and every customer's project is welcomed as a totally new and unique challenge. Our goal is to make it an exciting and totally satisfying experience!
At Gateway we pride ourselves in our large number of professional departments, including:
Award-winning designers, engineers, and wood-working specialists

State-of-the-art equipment for on-site manufacturing

Our own spray booth facilities provide an endless selection of colours and finishes
As the company has matured over time, we have become leaders of innovative ideas and designs; often being first on the scene with cutting edge products, as well as winners of numerous competitions and national design awards.
Our showroom features over 12 individual kitchen displays, with new ones being introduced every year. Our goal is to showcase the latest trends in cabinetry, kitchen designs, bathroom designs, fixtures, wood finishes, such as glazed and distressed/antiqued, hardware, use of glass, stone, metals and other materials, appliance options, and most of all, our own innovative ideas.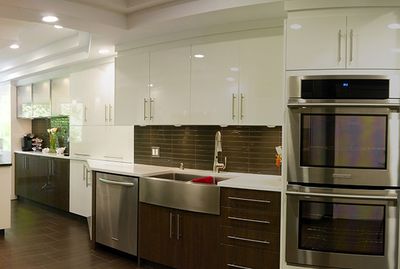 Unique to Gateway is our ability to offer you all of the following dream shopping options:
"One-stop-shopping": complete project services for new home, renovation, or addition projects, including all trade services required for your entire project, such as windows & doors, tiling, flooring, plumbing, electrical, lighting, woodwork and masonry. We can manage everything from drafting the original plans to the last stroke of a paint brush.

Custom quality at any budget.

All three cabinet construction options: frame, frameless, and inset.

Custom-built furniture.

Our granite installations are done during cabinet installations, so you don't have the inconvenience of waiting between the two stages; we do it as one complete package installation.
We welcome photographs, articles, ideas, and questions; whatever you have in mind, we would love the opportunity and the privilege to partner with you in your next home project. Designing and building is our passion, as is seeing a satisfied customer both during and after the project experience.
As we forge ahead into the future, we will remain committed to our goal of putting our clients' needs first. We are dedicating our best efforts to help them achieve their desired outcomes, and making their building projects as beautiful and unique as possible.
— Because at Gateway —
EVERYTHING IS CRAFTED PRECISELY FOR YOU!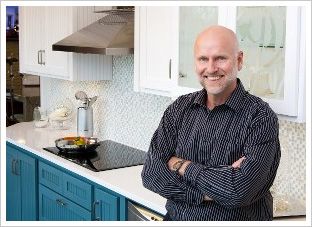 Gateway Kitchen + Bath is a second generation, family-run business with values rooted in the importance of family and home. Our primary goal is assisting our clients to achieve the dreams that involve their own homes, and ultimately their families and friends.
Woodwork is in my blood, as my father before me spent most of his working career in the furniture industry. Preceding the days as company president were years spent as a carpenter, followed by several years of kitchen and bathroom renovations and installations, which in turn led me to venture into cabinet manufacturing. Today, although my day job is very different, woodcrafting is still in my blood, and we strive to integrate old world craftsmanship with the computerized machinery that has evolved the industry. Quality workmanship is standard to all of our products.
Your home should be your haven. We would count it a privilege if we could play a part in creating that for you.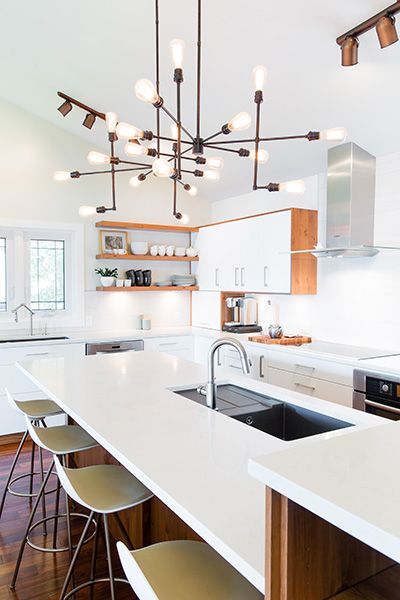 2017 FAMILY ENTERPRISE OF THE YEAR AWARD
FEX Manitoba announces three outstanding FEYA finalists
FOR IMMEDIATE RELEASE - Winnipeg, MB January 23, 2017 – The Family Enterprise Xchange (formerly CAFE) is proud to announce the three family finalists for the Manitoba Family Enterprise of the Year Award (FEYA): Best Care Dry Cleaners, Gateway Kitchen + Bath Centre, and Pizza Express.
Gateway Kitchen + Bath Centre was founded in 1983 by Art Pauls and partner Don Banman. Gateway Kitchen + Bath is a second generation family-run business whose values are rooted in the importance of family and home. Gateway Kitchen + Bath Centre has continued to expand over the years and is now over 30,000 sq. ft. and includes a second showroom space of 4,500 sq. ft. on Scurfield Boulevard. As the company has matured, they have become leaders of innovative ideas and designs; often being first on the scene with cutting edge products, as well as winners of numerous competitions and national design awards.
The Family Enterprise of the Year Award (FEYA) recognizes significant achievement made by a Manitoba Family Enterprise. The Award enables us to publicly celebrate the successes of family businesses — ones that can inspire others. These stories showcase family businesses that demonstrate many layers of success through drive, dedication, and commitment to employees and the community at large. To be eligible for the award, applicants must be a "family-owned business", defined as a private or public company, organization, or holding company that has the following characteristics: is Canadian, multi-generational, and employs more than one family member.