What Are You Waiting For?
Whether you are an existing customer, or planning to start a building or renovation project, we would love to hear from you. Please use the contact information provided below to get in touch with us.
Contact
Gateway Kitchen + Bath Centre
893 Gateway Road
Winnipeg, MB R2K 3L1
(204) 989-6140 - Phone
(877) 811-6140 - Toll Free
(204) 989-6144 - Fax (Head Office)
(204) 219-1739 - Fax (Scurfield)
Our office hours are 10am - 5pm Monday to Friday.
If you have reached us outside of our business hours, please leave a message, or use the email form to drop us a line.
Monday: 10am–5pm
Tuesday: 10am–5pm
Wednesday: 10am–5pm
Thursday: 10am–5pm
Friday: 10am–5pm
Saturday: By appointment only

Closed Sundays and Holidays.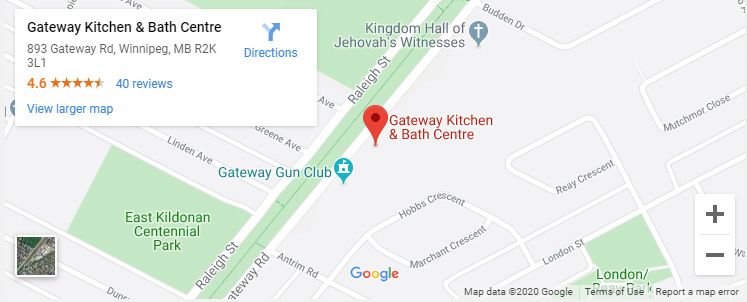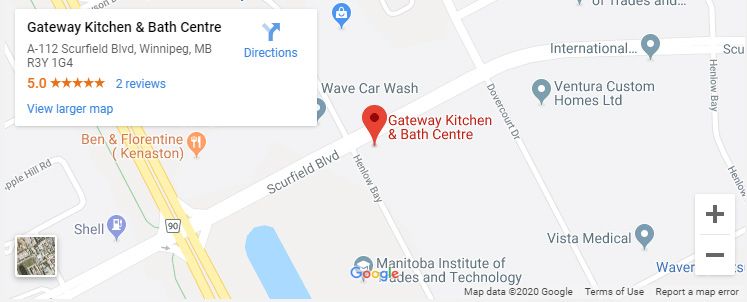 South Winnipeg
A-112 Scurfield Boulevard, Winnipeg, MB R3Y 1G4 - Review this location
Showroom Hours (A-112 Scurfield)